Pine Needle Baskets & Soft Pastel Giclee'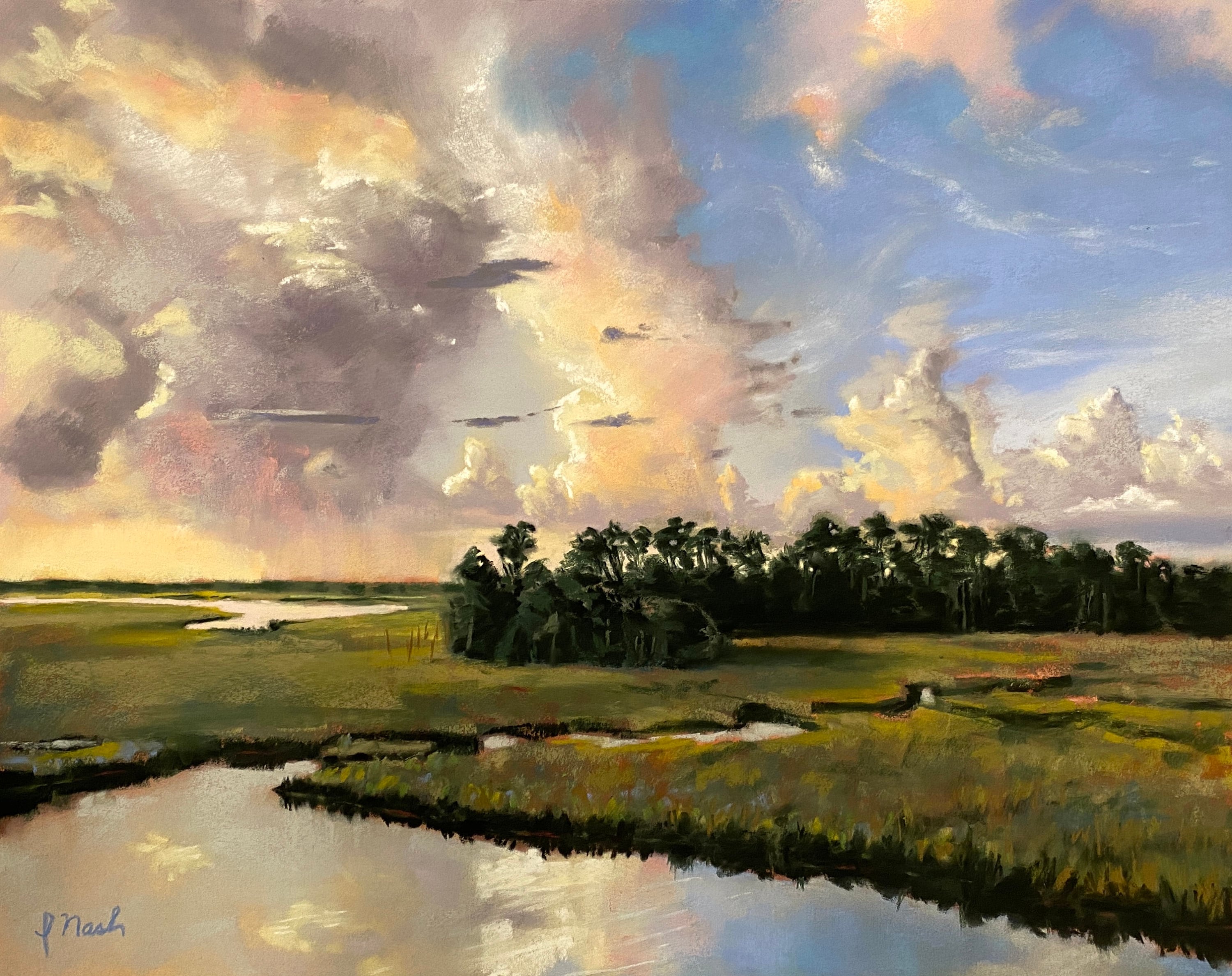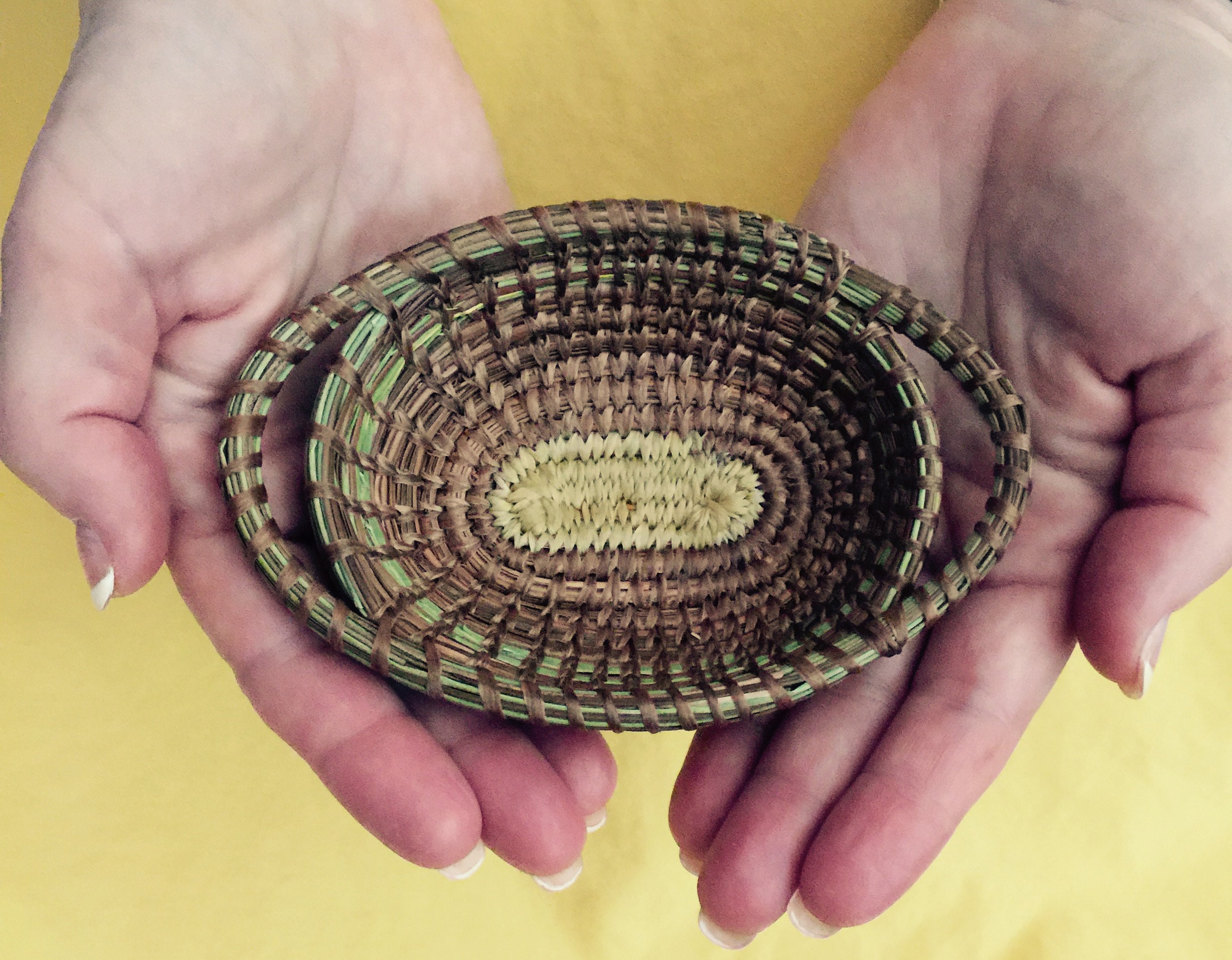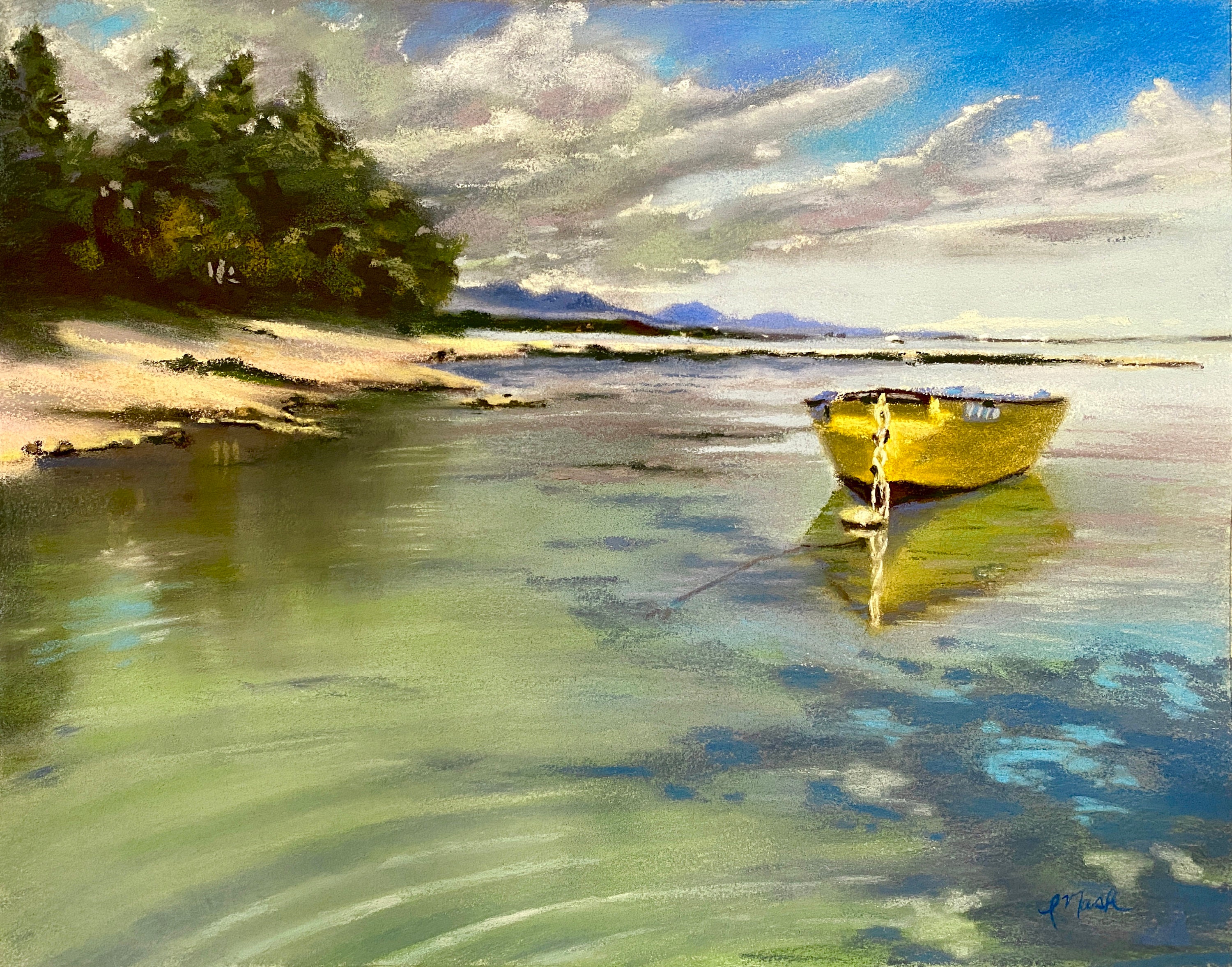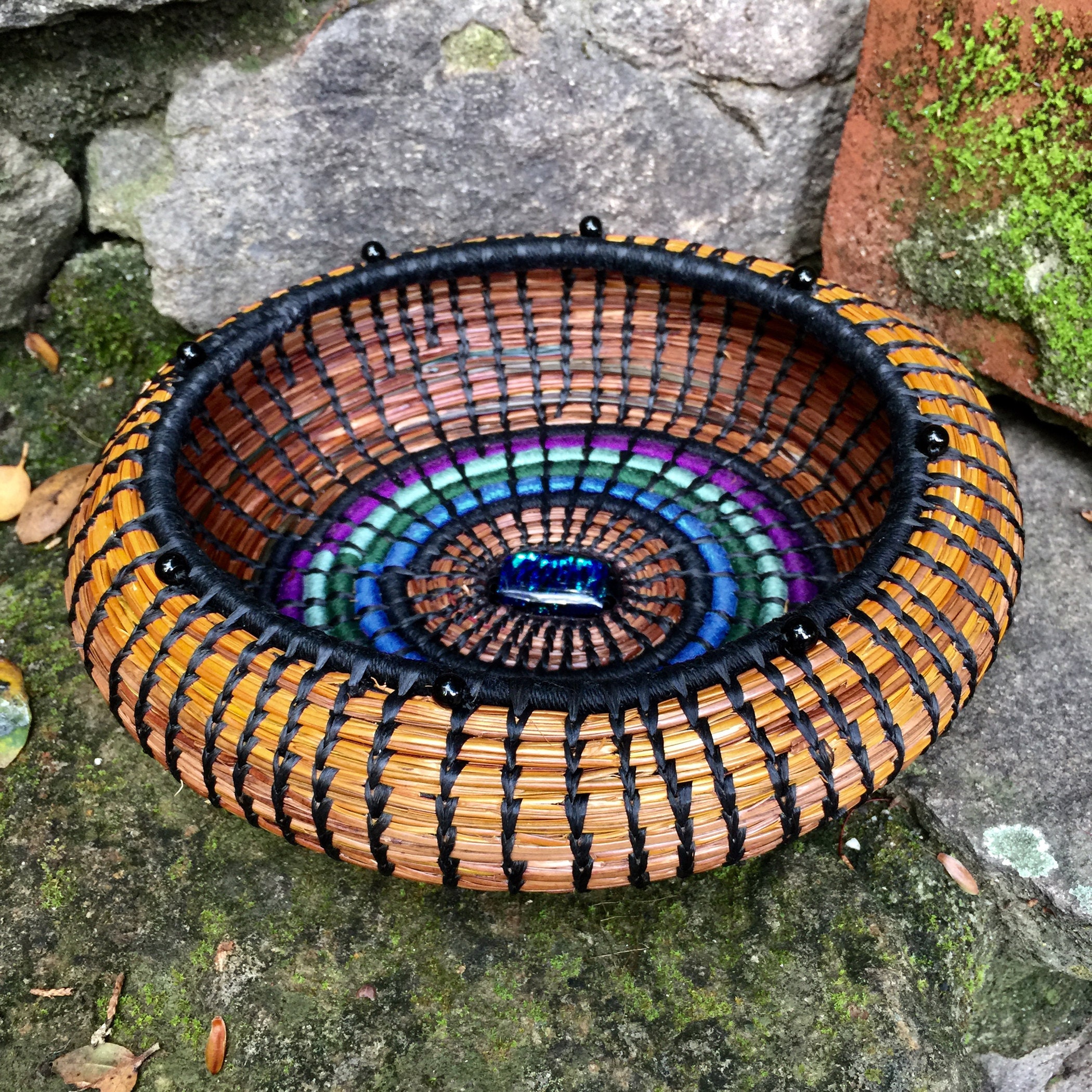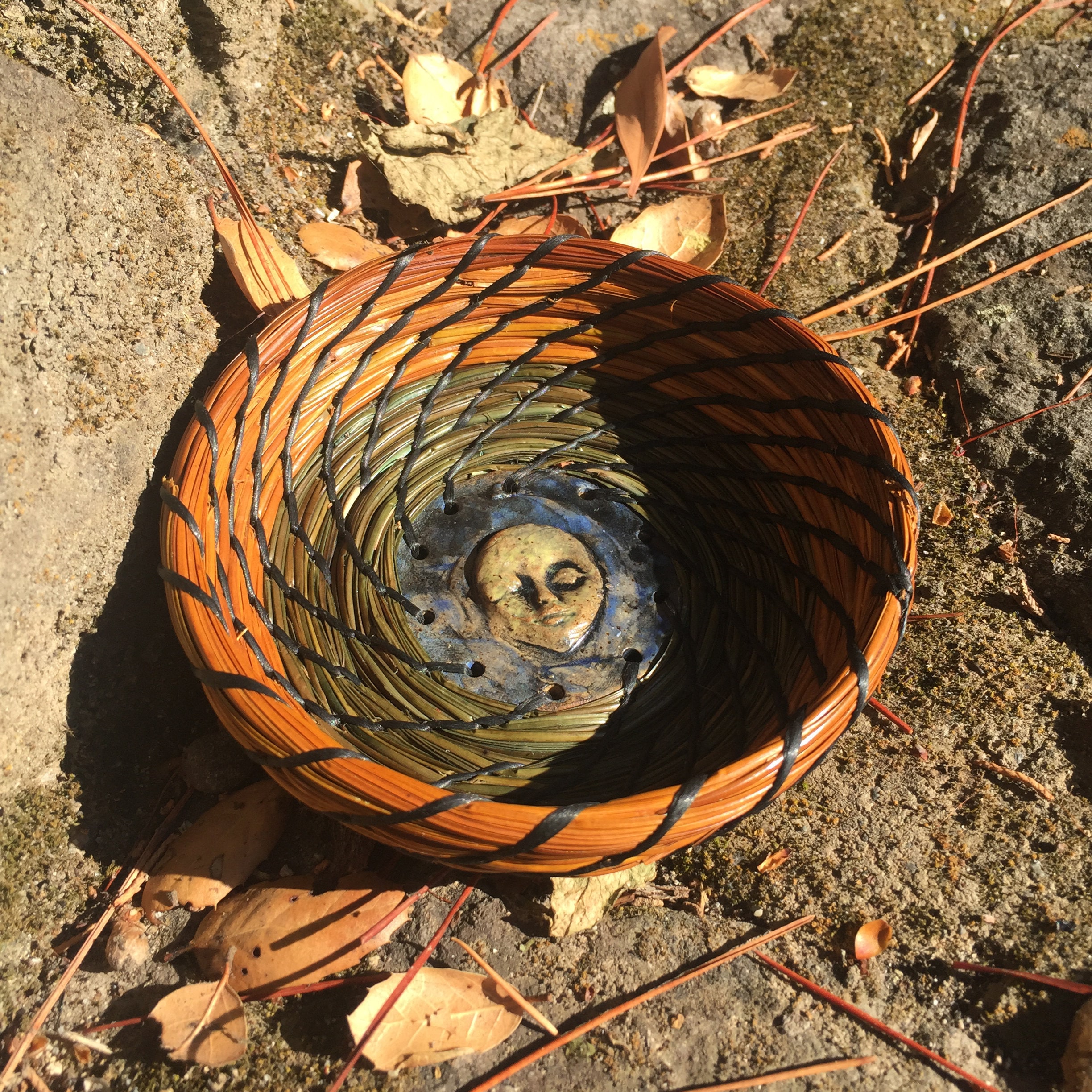 Long Leaf Pine Needle Baskets
The baskets I make are inspired by the Pomo Indians in Northern California where I learned to coil in 2012, and the Low Country basket weavers in Charleston, South Carolina, where I first learned about sweet grass. I have taken the inspiration to heart and multiplied it with colored threads, sometimes beads and often unique "centers" placed in the bottom of the basket. I have found that adding in a few other grasses like Juncus rushes or bear grass adds beautiful variation. It can take as many as 50-60 hours to make a complex basket.

Soft Pastel Giclee'

I have been working in soft pastel on paper since early in the pandemic (2020). Most of my paintings are landscapes, though I am also working on portraits of my ancestors. For the landscapes, I work from photos of my own or other's with permission. I have fallen in love with Lux Archival paper because of it's ability to take many layers of color, and how well it handles wet media, since I frequently do an underpainting with hard pastel and wash over it with alcohol. 
Giclee' are fine art prints on archival paper with archival inks. This means that the artwork will survive in good condition with proper stewardship for over 100 years.
My original paintings can be viewed by appointment in my studio in Chapel Hill, North Carolina.